FREE TRAINING!! How to Ditch the overwhelm and get consistent coaching clients
Navigating the college admissions process can feel like trying to solve a complex puzzle with no clear solution. But what if I told you there's a tool that can help you and your child make sense of this maze? 🧩 Enter ChatGPT, an AI language model developed by OpenAI,...
read more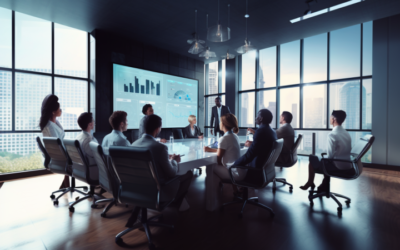 In the rapidly evolving business world, the ability to adapt and learn new skills is more important than ever. However, traditional corporate training methods might not be cutting it. One-size-fits-all online courses can be overwhelming, failing to engage learners due...
read more
THE CROSSROADS OF TRANSFORMATION
You can choose to continue on your current path, maintaining the pace you're at. It's comfortable, familiar, and safe. But remember, growth often lies just outside of comfort.
Even if you decide to walk away, we believe in empowering every visitor. Click the button above to access our FREE TRAINING on "Eliminating Overwhelm & Consistently Attracting Coaching Clients."
 If you feel that spark, that urge to elevate your journey, we're here to guide you. Begin with our complimentary Breakthrough Call – a 15-minute session that promises insights, clarity, and the first step towards your transformative journey.